FILTER SMILIES:

Appahblewm
Douk
Sawnik
Brewmer
Bearmer
Loaftoast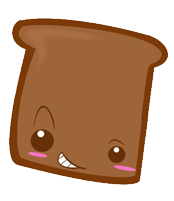 k, kk, kkk, and banjo (not pictured)
TAGS:

NOTE FOR ALL TAGS; IF YOU ARE POSTING AN IMAGE OR LINK, REMOVE THE "HTTP:"
img-start and img-end
nsfw-start and nsfw-end
img-unlimited and unlimited-end
blink-start and blink-end
strike-start and strike-end
scroll-start and scroll-end
youtube-start and youtube-end
youtube-start //www.youtube.com/embed/[YOUR URL HERE] youtube-end
button-start and button-end
content-start and content-end
quf and quf2
SILLY STUFF:
Bigfont: Makes everything big.
Sbhjfont: You are now typing in Comic Sans MS.
Purger and Powerabuse: Whenever you see shit you don't want to see.
Dimtest: Whenever you want to impersonate Dim and make him call himself a fag.
Flutteryay and Celgotcha: Why is there so much goddamn pony on this Cbox.
WHO CARES:
Mods = Fags: Literally, saying mods, moderators, variants will be fags. So stop asking to be a mod.
Girlfriend is sister, Team Fortress 2 is Hat Fortress 2, football is manly.
Raep is bypass. Faggots is rainbow.
Nobody cares about website embedding except for Flav / Loaf.